Checking Your Car's Oil Levels

If you're wondering how to check the oil on your new Honda CR-V or used Honda Accord—or any other car make or model—you've come to the right place. At Parker Johnstone's Wilsonville Honda near Portland, we understand just how important oil is to an engine. Such a simple aspect of car ownership, yet too little oil, too much oil, old oil, or using the wrong oil, can lead to catastrophe for your car. Thankfully, checking your oil is an easy procedure—read below!
How to Check the Oil Level in Your Car
While many of you will undoubtedly have to check the oil level with your car's dipstick, some newer vehicles now have electronic oil monitors. How do you know if your model has an electronic monitor? The simplest way is to check the owner's manual. If your car doesn't have an oil monitor, here's how Tigard-area drivers can check the oil with the dipstick under the hood.
Make sure the vehicle is parked on level ground, and that the engine is turned off and cold.
Open the vehicle's hood and find the dipstick, which is often near the front of the engine block.
Pull the dipstick out of the engine and wipe any oil from the end of it.
Re-insert the dipstick all the way back into its tube, then pull it out and look at both sides to see where the level is.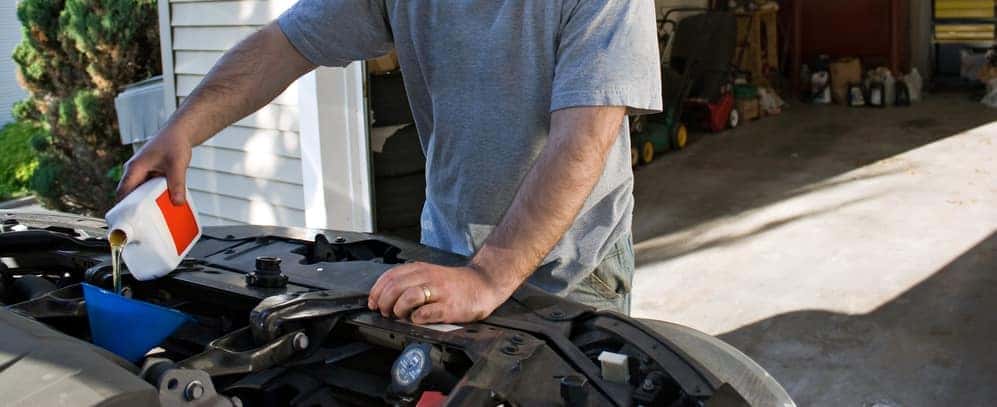 Dipsticks will always have some sort of oil-level indication. If the oil levels are between two lines or within a cross-hatched area, you have enough oil. If not, your oil levels are low. It's important to buy the oil grade recommended by your owner's manual. After purchasing the correct oil, remove the oil cap, then add a little oil at a time. Keep rechecking the dipstick until it indicates it's at the proper levels, making sure not to overfill.
Let the Parker Johnstone's Wilsonville Honda Service Team Keep Your Car in Prime Condition
Our most important concern at Parker Johnstone's Wilsonville Honda is you and your vehicle. So whether you need our help, or want to try your own hand at maintenance, we're happy to help. Our service center loves to answer Sherwood drivers' questions, which is where some of our most important blogs have come from, like "How to Prevent Rodent Damage to Your Vehicle," "Signs Your Muffler Needs Repair," "How often to change synthetic oil" "How to check brake fluid" "what happens if you don't change your oil" "how to check transmission fluid" and "How to Charge Your Car's Battery." You can even learn about the Honda CR-V maintenance schedule or learn how to put together your own winter safety kit. If you do decide to have our certified experts work on your vehicle, don't forget to check out our service specials to ensure you save the most money—hope to see you soon!