How Often To Change Synthetic Oil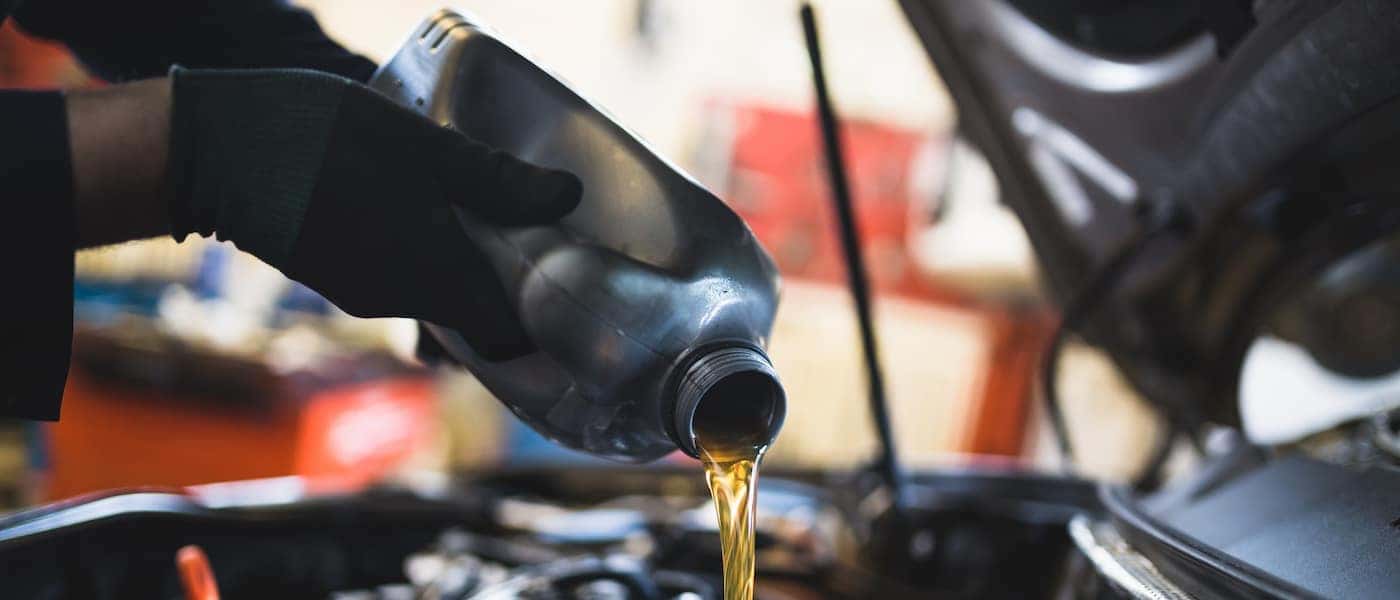 Do you use synthetic oil in your car? If so, you may be wondering: "How often do you change synthetic oil?" While this oil option can surely provide even more benefits to the performance and overall function of your vehicle, it's important to understand what makes it different from regular oil and how often you should have it replaced. Let the expert service team at Parker Johnstone's Wilsonville Honda break down everything you need to know!
Synthetic vs. Conventional Oil
While conventional oil is widely used across many different brands and vehicle types, some models require the use of synthetic, and failing to do so could compromise the performance of your vehicle. On average, most synthetic oils last between 7,500 and 15,000 miles depending on the vehicle and oil used, while conventional oil only lasts around 3,000 to 5,000 miles. Always be sure to refer back to your owner's manual to get the correct manufacturer recommendation on oil usage and intervals.
Why Choose Synthetic Oil?
Even though synthetic oil may cost a little more than regular oil, you'll surely get your money's worth as there are a number of benefits to choosing this option for your vehicle. These include:
Longer Oil Change Interval – Some vehicles that require synthetic oil can last as long as 15,000 miles between an oil change.
Better at Higher Temperatures – Synthetic oil doesn't become as viscous when subjected to the high heat of an engine. This allows it to last longer than conventional oil.
Better for Performance – Because synthetic oil can stay cleaner for longer, it's often recommended in high-performance vehicles. It can be especially important for racing or off-roading near Portland.
Can You Mix Synthetic and Conventional Oil?
While it is not recommended, you can mix synthetic and conventional oil to get you where you need to be in a pinch. However, if you do this you should probably have your oil changed once more to clear out your oil tank and avoid any complications from the mixtures by only using the recommended oil for your vehicle.
How Much Is a Full Synthetic Oil Change?
When you come in for a synthetic oil change at Parker Johnstone's Wilsonville Honda the price may differ depending on the vehicle you have and the oil you need. Our service department is on hand to provide all the information you need including up to date pricing info so you'll know exactly what you need to get back on the road in no time.
Save On Your Next Oil Change at Parker Johnstone's Wilsonville Honda
Now that you know how often to change synthetic oil, you can check out more service features from Parker Johnstone's Wilsonville Honda such as tire rotations, how to check car oil, how to clean pet hair out of your car, or how to charge your car battery. You can also learn how to put together your own winter safety kit. We even have a great selection of service specials so you can save on your next oil change or other maintenance needs. Contact us today to schedule an appointment at our service center near Salem!