Parker's interest in racing sparked at a very early age. His father, an Army officer, was transferred from Parker's birthplace of Fort Benning, Georgia to Fort Ord in Monterey, California. Parker's earliest childhood memories, therefore, are of being atop his father's shoulders, watching Jackie Stewart, Sterling Moss, Dan Gurney, Phil Hill, and other motorsports legends twist through Laguna Seca's famous Corkscrew.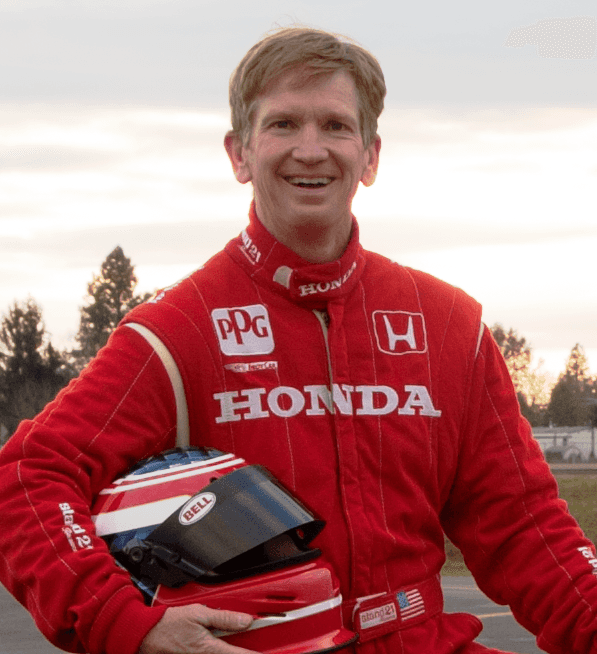 Not all of Parker's young life revolved around racing: he was an extremely accomplished musician and the principal trumpet of the International Youth Orchestra. Although he could have attended the Juilliard School of Music, he chose instead the engineering school at UC Berkeley, where he received a degree in Engineering in 1982.
Parker's degree and proficiency in music afforded him plenty of other opportunities, but through all of his achievements, his passion for racing was undiminished. He began competing in autocrosses in a 428 Cobra Jet Mustang, followed by amateur Super-Vee in Northern California. He was hired as an instructor at the Bob Bondurant School of High Performance Driving after college following his win in the Pacific Coast Road Championship; on the side he continued to win professional races in Corvettes in the Playboy and Escort series.
Parker's accomplishments caught the attention of Honda, who hired him to drive in the IMSA Firehawk series during the 1985 season, where he won numerous events. He also competed in the IMSA Renault Cup, and his second season saw him take every pole position and win every race but one. As Parker continued to dominate the field, Honda hired him for progressively higher-stakes series, and he was eventually signed on to American Honda's race team Comptech Racing. Over the next few years, Parker amassed a record-setting six titles and 54 victories in IMSA, and set an international sports car record of 14 consecutive pole positions.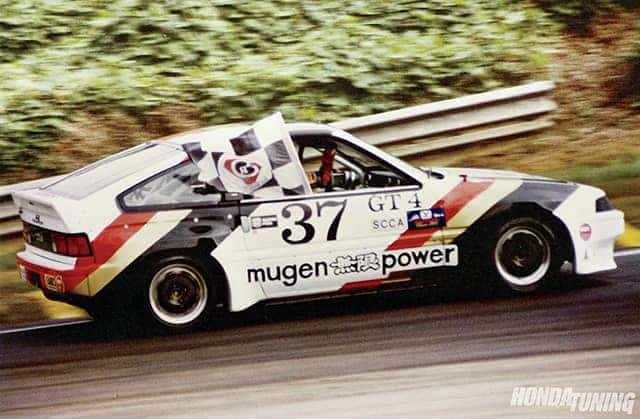 Following two successful tests aboard Bobby Rahal's 1993 Lola, Honda selected Parker to be their IndyCar Test and Development driver. He tackled a partial IndyCar season in 1994 and made his oval debut at the Michigan 500 in 1995, where he qualified on the pole with a new track record, giving Honda its first ever IndyCar pole position. 1995 was also the year that Parker set the closed course world speed record, in excess of 238 mph.
Disappointingly, although Parker turned the fastest laps at Indy in '95, it was decided that he and his Comptech team were to be used in a support role, denying his dream to run the Indy 500. Parker continued to compete in the CART season in 1996 and '97, but then abruptly walked away from his driving career shortly before the start of the '98 season, despite two years left on a lucrative contract. In Parker's words, the politics of racing at the highest level overwhelmed his joy for the sport, and so he was simply "done."
After retiring from professional racing, Parker became the color analyst commentator for ABC/ESPN's coverage of IndyCar/CART racing. He was then moved to work as the technical pit analyst for NHRA's Drag Racing coverage. Three years later, he left commentating to oversee and operate Parker Johnstone's Wilsonville Honda.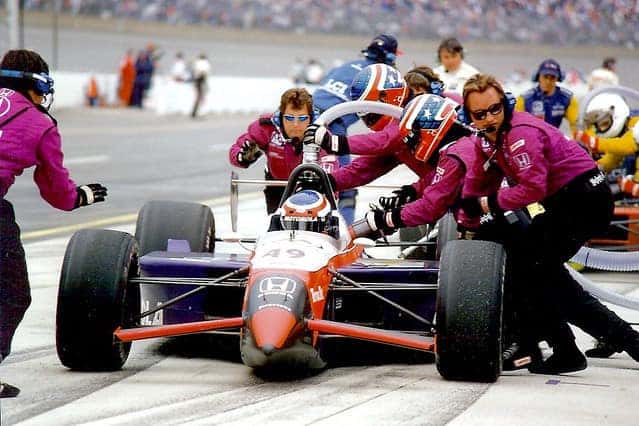 Many of the connections that Parker made during his life and career came full circle with the opening of Wilsonville Honda and the years that came after. Notably, his time as an instructor at the Bob Bondurant school in the 1980s had introduced him to Tom and Susan Armstrong and Bruce McCaw. Tom and Susan were responsible for inviting Parker to work alongside Dominic Dobson, a fellow Bondurant instructor, and the two collaborated to volunteer for the International Race of Executives, an annual track event raising money for the Seattle Children's Hospital. During 17 years of involvement with the event, Parker met and spent time with the guest celebrity drivers – many of whom were the very same people he had once watched at Laguna Seca from his father's shoulders. Meeting these inspirational figures prepared Parker to accept when Bruce McCaw and the folks at Vintage Racing Motors asked him to drive Bruce's personal Austin Healey Sprite for an event which would ultimately rekindle Parker's love for racing – so much so that he later purchased the car. Parker is now a regular competitor and supporter of vintage racing and the racing community.
It's been a long journey for Parker – from humble beginnings, to racing alongside the greats, to walking away from the whole sport for nearly two decades, and finally rediscovering the passion which existed all along. Having raced around the world, Parker drives now just for the fun of it, happy to be surrounded by great people and great cars close to home in the beautiful Pacific Northwest.
We invite you to stop by Parker Johnstone's Wilsonville Honda, where one or more of his historic race cars are usually on display (when they aren't on loan to exhibits or being raced at events). You can also watch Parker race in person at any of his events.